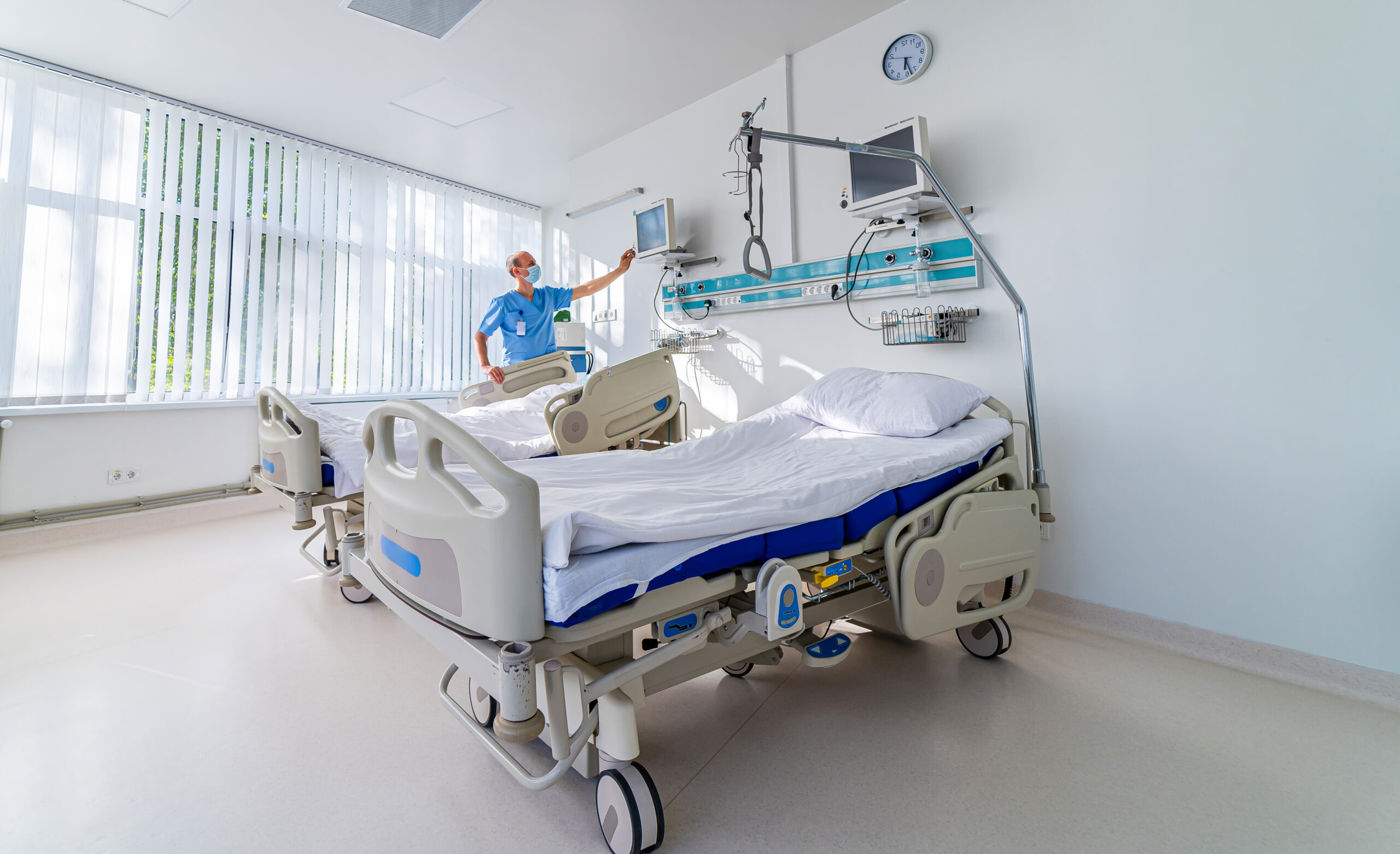 DEPARTMENT OF EMERGENCY & TRAUMA SERVICES
The Department of Emergency Medicine at Dhanalakshmi Srinivasan Hospital is established with 30 beds with well-equipped 6 bedded ICU with sophisticated equipment, protective devices and electronic monitoring systems with swift communication facilities and availability of ambulances with advanced life support systems. The trauma centre has a quick responsive team to manage acute respiratory failure, neurological, acute cardiological, accidental, oncological, toxicological, paediatric, surgical and Trauma emergencies. The team also manages ballistic and firearm wounds, critically ill patients and patients suffering from acute infections. The objective of our emergency department is to offer quick responsive emergency care to save lives. Fastest emergency response can save lives.
We follow a triage system of Zones and adopt it in emergencies. Patients are categorized into RED ZONE, GREEN ZONE AND YELLOW ZONE based on decreasing order of severity of illness and emergency care needed. The department has distinct patient care units to take care of patients who needs responsive care immediately. Each unit is devoted to resuscitation, trauma, decontamination, general medicine care, obstetric care, paediatric care where patients get admitted and receive treatment. All beds in the emergency unit are well-equipped with suction apparatus, oxygen delivery system and electronic monitoring systems.
The services of our laboratory and diagnostic units are available to the emergency department. Radiology, cardiology and neurology labs services are available to the ER department round the clock.
Sophisticated Emergency Equipment and Devices
State-of-the-art Diagnostic and laboratory Unit
Intensive Care Units (ICU's)
Well-equipped operation theatres
Separate Obstetrics and Gynaecology rooms
Rapid medical evaluation process
Quick Responsive Cardiac Emergency team
A Stroke team to take care of stroke cases
Centralized nursing stations
Triage rooms
Resuscitation Unit
Major Trauma Unit
Minor procedure room
Board-certified and specialized emergency physicians
Emergency Department team works collaboratively with Specialists from  other disciplines
Well-equipped Ambulances with trained trauma and emergency team
24 hrs pharmacy
ROUND-THE-CLOCK EMERGENCY SERVICES
Our Emergency Centre provides responsive care to resuscitate critically ill patients. To enusre this a separate resuscitation unit is available. We follow international triage system in providing emergency care to patients.
The Department of Emergency Medicine at dhanalakshmi srinivasan Hospital has a dynamic team of qualified and trained emergency physicians, well organised emergency care staff, and separate trauma teams. Furthermore, trained and qualified intensivists, ACLS trained nurses, trauma technicians and emergency medicine personnel take care of patients. The Emergency Centre diligently follows protocols pertaining to managing mass casualty incidences & disasters and conducts mass educational programs for public.
Copyright 2022 Dhanalakshmi Srinivasan Medical College And Hospital